THURSDAY 14TH - SUNDAY 17TH NOVEMBER 2019 - NEC, BIRMINGHAM
Why Exhibit?
Festive Gift Fair, 14-17 November 2019, is only six weekends before Christmas, perfect timing for the start of the Christmas shopping frenzy!
Exhibiting is SO EASY...
held in one large hall on ground level with FREE SECURE EXHIBITOR STORE
DRIVE INTO THE HALL for build-up and breakdown
PORTERS available to help
FREE PARKING pass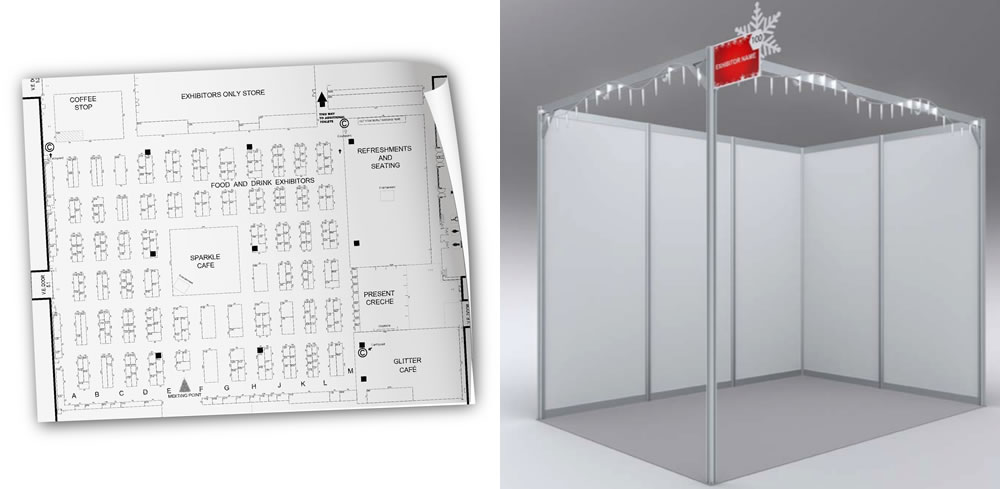 SELL to tens of thousands of enthusiastic shoppers who come to BUY at this hugely popular tried and tested event.
SELL DIRECT TO THE PUBLIC
BOOST YOUR CHRISTMAS PROFITS
CLEAR STOCK
LAUNCH NEW LINES
PROMOTE YOUR WEBSITE FOR FUTURE ORDERS
Our visitors are looking for an eclectic mix of gifts to buy from the latest trends to the traditional, homemade and imported....
* Art * Artisan Food & Drink * Baby & Children gIfts * Books * Cards, Ribbon & Wrapping * Christmas Decorations * Crafts * Days Out / Tourist Attractions * Decorative Accessories * Design-Led gifts * Fashion & Jewellery * Gadgets * Garden/Outdoor gifts * Handmade gifts * Health & Beauty * Homewares * Kitchenware * Leathergoods * Memorabilia * Personalised gifts * Pet Accessories * Stationery * Stocking Fillers * Tableware * Toys & Games * Vouchers & Subscriptions *
Book Your Stand TODAY!
* * This is always a sell out event restricted to 325 stallholders * *
To sell at the Festive Gift Fair 2019 call Nicky or Sharla tel: 020 8332 9595 or request an exhibitor pack. Be quick as many products are capped early in the year!