Got 2 Sing Community Choir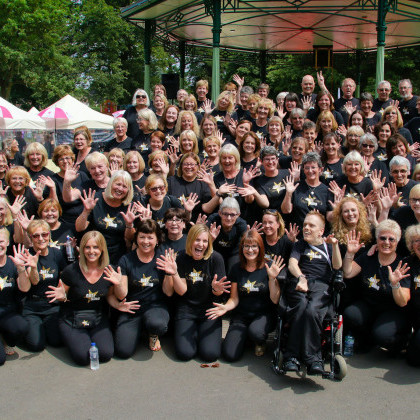 Got 2 Sing Choir – If you're thinking "Just another choir"… think again – come and see the difference for yourself!
Now, more than ever, we all know the health benefits and importance of singing and we want to share our passion for singing with everyone who walks through our doors. We sing a huge variety of songs from top of the charts to golden oldies – so there is something for everyone! No sheet music, no auditions, no judgement, no experience required. There has never been a better time to join our Got 2 Sing Choir community. Book your free taster today!
We are so excited to be performing at The Festive Gift Fair this year and can't wait to spread some Christmas cheer
Where to find Got 2 Sing Community Choir at the Fair (may be subject to change at short notice)
Saturday 20th November 2021
13:30 - 14:00 Sparkle Cafe
15:00 - 15:30 Refreshment & Seating area (right side of hall)