The Base Tones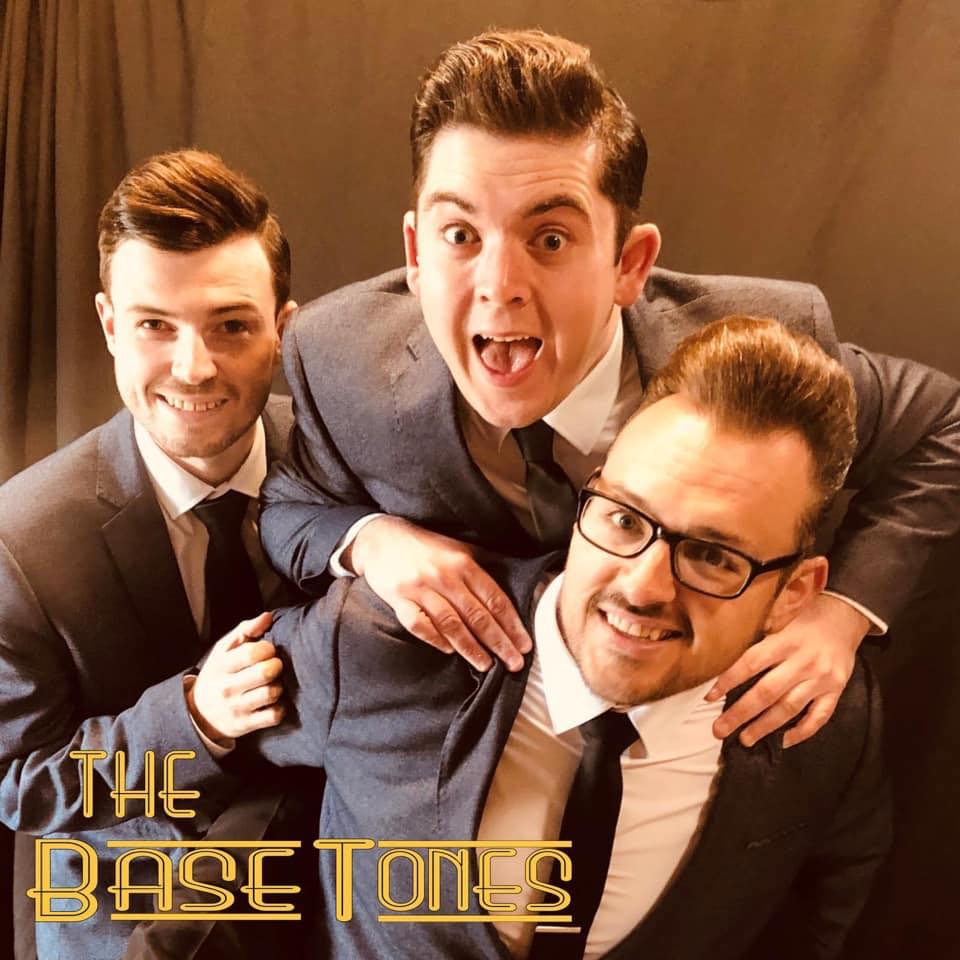 The Base Tones are a fresh 3 man vocal harmony group.
This fresh 3 part vocal harmony group that do so much more than sing!!!!
With slick choreography, quality music choice and, of course, great vocals, these guys are sure to bring that touch of class, fun and festive entertainment!
Where to find The Base Tones at the Fair (may be subject to change at short notice)
Thursday 14th November
11:00 - 11:30 Sparkle Cafe
12:30 - 13:00 Food Village
13:45 - 14:15 Sparkle Cafe
16:30 - 17:00 Food Village
Friday 15th November
11:00 - 11:30 Sparkle Cafe
12:30 - 13:00 Food Village
13:45 - 14:15 Sparkle Cafe
16:30 - 17:00 Food Village
Saturday 16th November
11:00 - 11:30 Sparkle Cafe
12:30 - 13:00 Food Village
13:45 - 14:15 Sparkle Cafe
16:30 - 17:00 Food Village
Sunday 17th November
11:00 - 11:30 Sparkle Cafe
12:30 - 13:00 Food Village
13:45 - 14:15 Sparkle Cafe
16:30 - 17:00 Food Village